NEW:
Armed For Battle is now available in either a Loose Cartridge or Cartridge In Box!
Details and purchase information is at infiniteneslives.com
Hi all,
Armed For Battle is my brand new strategy game for the Nintendo Entertainment System.
I've been working on it for over 2 years, and it is nearly ready for a cartridge release.
At Midwest Gaming Classic (April 12 & 13 in Wisconsin), I will have a special demo available to play.
I also have a demo available to play right now at my blog.
http://1010howe.blogspot.com/
Here are 3 trailers showing gameplay (a little old now):
Trailer 3 - showing Battle View

Trailer 2 - showing World View

Trailer 1 - showing Castle View where you build your town
http://www.youtube.com/watch?v=X7V_CSzbwaI
(this view has been modified just a bit for the final product)

More recent videos (gameplay tutorials) are on my youtube channel.
The box and manual are currently in production.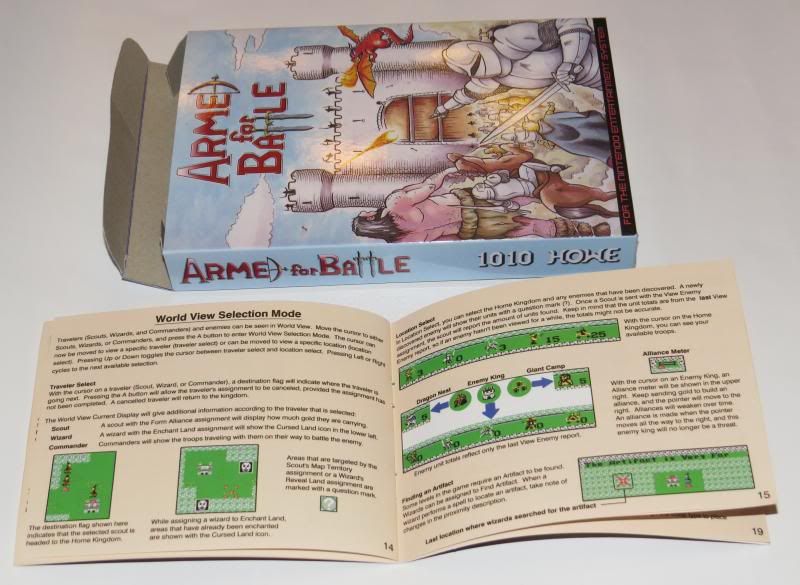 PM me with your email, and I will send you important updates, such as the cartridge release.
Or you can watch my blog, which gets updated about every week.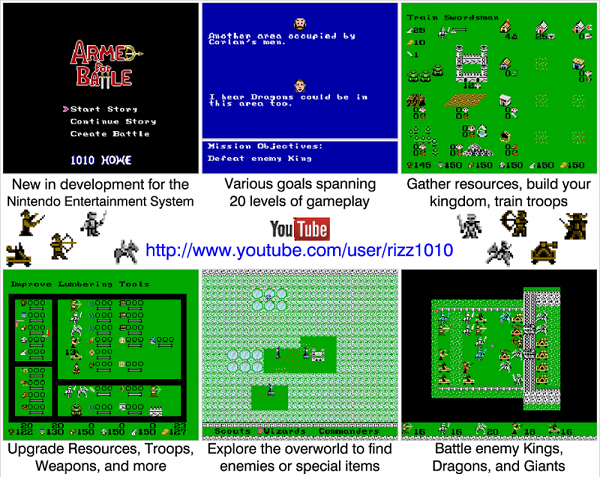 Edited by rizz1010, 02 July 2014 - 12:24 AM.